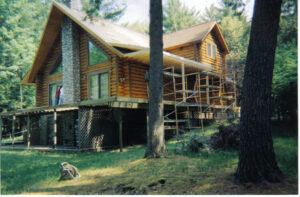 We are Located in the Appalachian Mountain Range of upstate New York.
We Specialize in the repair, restoration and maintenance of log homes and cabins.
Servicing NY, NJ, CT, PA, MA and VT.
Catskill Mountain Park Office Located in Margaretville NY, 12455Â 
Martin Kirsch (Master Carpenter) Owner & Operator has over 32 years in
custom home building. Additions, repair restoration and intricate woodworking.
We are one of the only Log Restoration Companys with skilled Carpenters and Wood Artisans.
We take extreme pride in our workmenship and second to none.
Phone 845-832-3100